Men Over 30 – First 3-way
Another fresh week and time to see another amazing and hot men over 30 update here today. We know how much you adore seeing hot guys getting nasty with each other so we bring you another gallery featuring a couple of them that you have seen here before. Though one of them has never had a threesome. Yes, another threesome is the show for this one as you guys seem to just adore as many of these guys as possible in action fucking each other senseless. Anyway, the new guy had the other two to teach him every trick he needs for this menover30 sex session so you can sit back and enjoy this threeway with lots of anal sex here!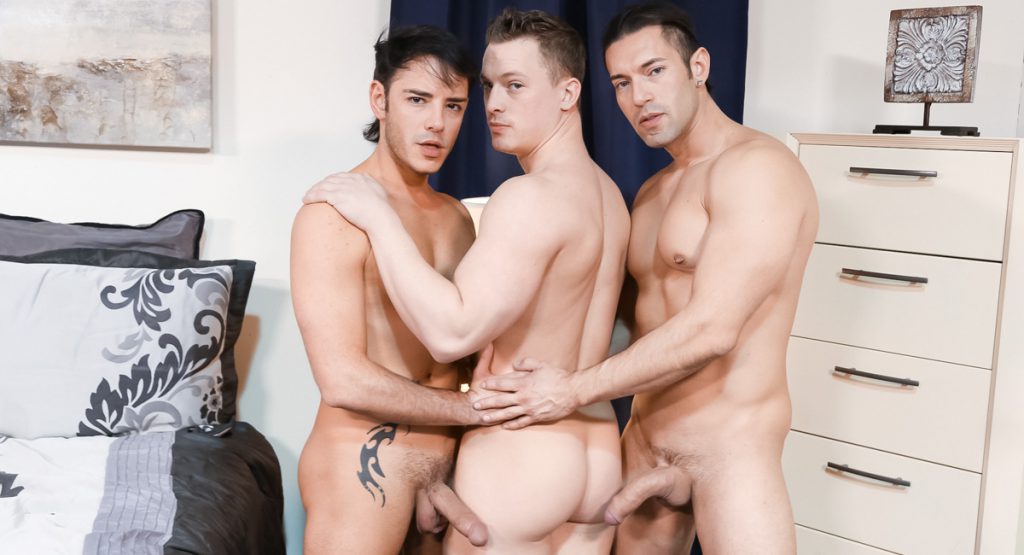 Once they do get started, you can see them entering the bedroom where they plan to have their fun and right from the start they are already naked as you can see. Well they aim to get to do the nasty fast without delay and that leads to lots and lots of oral action and some sixty nineing along with other stuff to make sure that all of them are rock hard and ready to play nasty too. That foreplay soon leads to the proper sexual action unninterupted on the bed and the guys go ahead and take turns to fuck each other. See them ending up covered in each other's man juices as well before the end. Enjoy the view and do come back again soon for another fresh collection of hot hunks!